Cladding remediation works have also slowed in September despite lifting of lockdown restrictions
There are still 17 occupied high-rise residential buildings in England that have no plan in place to remove their flammable cladding more than three years after the Grenfell Tower fire.
The housing ministry's building safety update for September revealed that nearly half, 48%, of all high-rise buildings in England which have been identified as containing deadly ACM cladding - the type blamed for the 2017 Grenfell fire - still have it at least partially in place.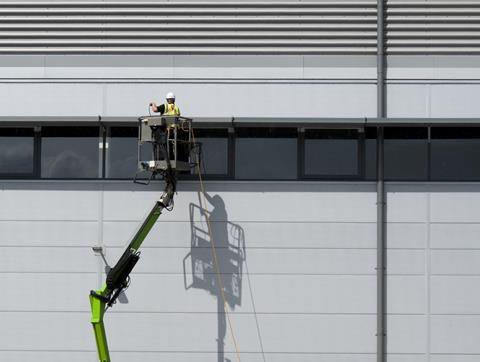 Although 115 of these buildings have started remediation, 105 buildings are yet to start and 17 of these buildings have no plan in place to remove their ACM cladding.
> Building safety minister slams 'despicable practices' exposed by Grenfell
> Client boss 'never connected' Grenfell cladding and Lakanal House fire
Of the remainder, 80 buildings have a plan in place but have not started yet, and eight buildings are vacant.
Work to remove cladding on high rise residential buildings remains slow despite the lifting of covid-19 lockdown restrictions, with just five buildings across England having completely removed their ACM within the last month.
This is down from last month, when it was reported that 16 buildings had completely removed their cladding since July.
The update also revealed the continuing disparity between social sector and private sector buildings.
As of September, 95% of social sector buildings have now either completed or started remediation works, compared to just 61% of privately owned buildings.
Progress has been complicated by the covid-19 pandemic, with up to 75 buildings having halted work on cladding remediation during lockdown restrictions. All of these buildings have now restarted work.