The agency also spent £1.5bn on apprenticeships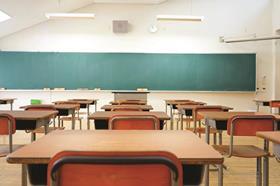 The Education and Skills Funding Agency spent almost £4bn on its capital works programme in 2017-18, according to its annual report.
In its first annual report the ESFA revealed it had spent close to £61bn in the last financial year with just 7% of this being spent on its construction programme.
The accounts revealed the executive agency had spent £3.99bn on its capital works programme.
Of that £1.5bn was distributed via basic need schools capital grants, while £761m was maintenance capital grants given to local authority and voluntary aided schools.
The ESFA's two big school construction programmes Priority School Building Programme and the Free Schools Programme had £1.7bn invested in them.
The Priority School Building Programme had £471m put into it, while £1.24bn was invested in academy capital grants and the Free Schools Programme.
Temporary sites for schools also cost the ESFA a chunk of cash, with this accounting for £42.1m of its expenditure.
The accounts also revealed how much the ESFA had invested in apprentices last year.
Funding 16 to 18-year-old apprentices cost £745.2m, while those aged over 18 were responsible for £813.7m of the ESFA's spending.
Funding to support apprenticeships accounted for £21m of spending.