Stuart Doughty joins Balfour as non-executive director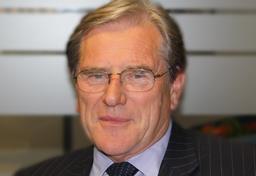 Balfour Beatty has appointed former Costain chief executive Stuart Doughty as a non-executive director.
Doughy was chief executive of Costain until 2005, and has also held senior roles at Hyder, John Laing Construction, Alfred McAlpine and Tarmac Construction.
He was previously chairman of Silverdell and Somero and was senior non-executive director at Scott Wilson.
Doughty joined the Balfour board yesterday.
Balfour chairman Philip Aiken said: "The board is delighted to welcome Stuart Doughty. He brings highly relevant, in-depth experience, having spent 45 years in the construction and infrastructure industry.
"His strong track record and experience at Laing, Tarmac, McAlpine and Costain will be particularly valuable to Balfour Beatty as we move to restore the business to profitable performance."