Action taken against three parties including social housing contractor Apollo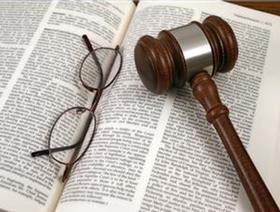 The families of the six people who died in London's Lakanal House fire disaster are to take legal action against three parties including social housing contractor Apollo, the BBC has reported.
The inquest into the deaths which took place at the Lakanal House tower block in Camberwell, south London, in 2009, found failings by the London Fire Brigade (FLB), Southwark Council and its contractor Apollo – which is since merged with contractor Keepmoat.
The families' lawyers have now submitted legal papers to all three according to BBC London.
Narrative verdicts into the deaths were returned at an inquest last month, highlighting "numerous missed opportunities" to carry out fire safety checks and remedy botched renovation work which compromised fire-stopping between flats and into communal areas.
This included the replacement - during a 2006 renovation carried out by Apollo Group on behalf of Southwark council - of asbestos window panels by modern, non-fire-safe ones, which rapidly ignited and aided the spread of the fire.
New external panels fitted under windows easily caught fire and melted in just minutes, the inquest found, dripping molten liquid onto flats below, while smoke and fire flooded overhead panels and corridors between the flats.
Meanwhile the inquest raised concerns over why some residents were told by the Fire Brigade to stay in the building and some to leave, and over whether firefighters knew the layout of the block.
Southwark council declined to comment on the latest development and Apollo is yet to respond. The LFB has said it hopes to avoid a court battle.
Dayana Francisquini, 26, and her children, six-year-old Thais, and Felipe, three, were among the victims.
Helen Udoaka, 34, her three-week-old daughter Michelle and 31-year-old Catherine Hickman were also killed.
They all lived on the 11th floor.