Farrell Review says routes into architecture need to be less expensive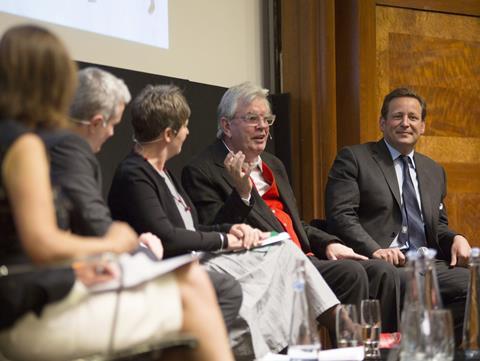 Ripping up the planning system, making architecture more accessible to poorer students, appointing a chief architect, holding an annual international festival of architecture and getting public figures to do more to popularise good design are some of the 60 recommendations published in the Farrell Review today.
The document comes a year after Terry Farrell was asked by architecture minister Ed Vaizey to produce a report into architecture and the built environment.
Recommendations are made across five areas — education, outreach and skills, design quality, cultural heritage, economic benefits, and built environment policy.
Farrell said: "We have some of the best architects in the world in this country yet it is hard to see how this translates into everyday experience in our towns and cities."
And he added: "I hope this review will be the catalyst for change and the start of a big conversation about our built environment, making it a major public issue like health and food. There are few things that are more important to us than the place we live in."
Farrell says the planning system needs to be much more proactive in the future. "By planning proactively like other countries do, we would anticipate issues like the national housing shortage or susceptibility to flooding and address them before they reach crisis levels," it adds.
And it says that alternative routes to becoming an architect should also be considered such as apprenticeships. "Architects' professional training needs to be radically reformed to make it much more accessible to all," it says.
It bemoans the current quality of planners in local councils, suggesting that planning fees be used to "recruit more design-literate planners for placemaking teams and attract and retain the best individuals for planning departments".
And it says everyday places such as high streets and housing developments should be reviewed and adds: "Public figures and broadcasters should do more to popularise and communicate good design so that it becomes an assumed part of our everyday lives."
An international festival of architecture should be held every year in London to celebrate the success of the industry while the Treasury should recognise building design as an export in the same way as it does manufacturing.
The government should appoint a chief architect to sit alongside the chief planner and chief construction adviser, while it should also establish a design leadership council called PLACE – Planning, Landscape, Architecture, Conservation and Engineering – which should have ministerial representation from the communities and culture departments.
Those on the review's independent advisory panel include designer Thomas Heatherwick, writer and architecture patron Alain de Botton and former RIBA president Sunand Prasad.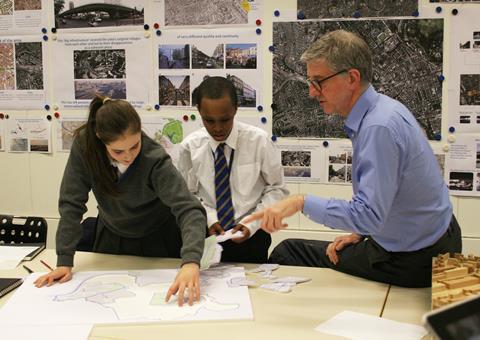 Download a copy of the report here.