Major credit agency says government plans to reclassify housing associations would be 'credit negative'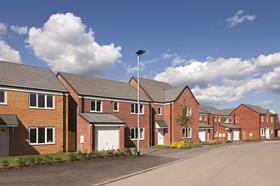 Fears are growing about the impact on housing supply of government plans to deregulate the housing association sector, after a major credit agency said the move would be "credit negative".
Communities secretary Greg Clark this week said the government would press ahead with a "package of deregulatory measures" for the sector in the wake of the Office for National Statistics (ONS) landmark decision late last week to reclassify housing associations as part of the public sector, a move which is due to add the £60bn of association debt on to the public balance sheet. Clark made clear the measures were in part in response to the ONS decision and would aim "to return housing associations to the private sector in the future".
The ONS last week said that government powers, via the Homes and Communities Agency, to control the appointment of senior staff, the disposal of land and the spending of sale proceeds at housing associations meant they were effectively part of the public sector.
However, ratings agency Moody's on Tuesday said that any significant reduction in regulation by government would be "credit negative" for housing associations. Housing associations currently have access to private finance at significantly reduced rates because of the effective safety net provided by strong government regulation.
Moody's said: "The government is now signalling that it will respond to the reclassification by diluting the regulatory controls […] Moody's would view a weakening of these controls, if they diminished the strength of the regulatory oversight, as credit negative."
The view is the latest blow to the sector, following the imposition of the Right to Buy to association tenants, and the tearing up of the 10-year rent settlement guaranteed by chancellor George Osborne in 2013. The ratings agency added that the reclassification "provides further evidence that the previously stable relationship between the HA sector and the government is becoming less predictable […] which underpins Moody's current negative outlook."
Housing finance consultant and former Council of Mortgage Lenders policy chief Andrew Heywood said: "The risk is lenders will lose confidence. It's difficult to know if this is a tipping point. But if you make associations more independent, you make it more difficult and expensive to borrow, and that impacts upon their ability to invest."