ONS reclassifies housing associations, adding £60bn to public sector net debt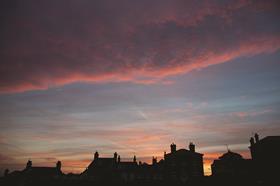 The Office for National Statistics has reclassified housing associations as public rather than private bodies, adding £60bn to public sector net debt.
In a statement issued this morning, the Office for National Statistics (ONS) said it had reclassfied private registered providers - the official term for housing associations - as public non-financial corporations rather than private non-financial corporations.
The ONS said the upshot of the change was £60bn added to public sector net debt, which will be incorporated in economic statistics "as quickly as pratical".
The decision follows an ONS review of the classification of housing associations.
In response the Department for Communities and Local Government (DCLG) said it will continue its push to deregulate the housing sector and will "bring forward measures that seek to allow housing associations to become private sector bodies again as soon as possible".
David Orr, chief executive of housing associations' trade body the National Housing Federation, said he was "disappointed" by the ONS' decision.
He said: "Reclassification could mean fewer new homes are built at the time of a national housing crisis.
"We therefore welcome the Government's commitment to take the necessary steps through deregulatory measures in the Housing Bill to address the issues raised in this decision.
"Our deal on a voluntary Right to Buy is an example of how the sector and Government can work together to strengthen the independence of housing associations."
Robert Grundy, head of housing at Savills, said: "There was already a great degree of uncertainty in the housing sector, following recent policy developments, and today's news has unfortunately increased this.
"It is therefore very welcome that the government has quickly responded to the decision by the ONS and that it has underlined its commitment to ensuring that housing associations remain private, independent organisations."
Grundy welcomed DCLG's commitment to further deregulation of the housing sector in England. He said: 'The removal of the powers to give consent to dispose of assets is in line with the current drift of policy-making and would be welcome, as it would free up asset management.'
Terrie Alafat, chief executive of the Chartered Institute of Housing, said: "This decision means that government finances will now have to be adjusted to incorporate the finances of 1,300 different, often charitable organisations. This could have significant implications both for the sector and for the government itself.
"The government has already been clear that it intends to introduce measures that see housing associations become private bodies again as soon as possible, which CIH welcomes. But in making these changes it is important that the government creates a framework that still allows housing associations to meet housing need, respond to their tenants and meet their funders' requirements as well as ensuring that historic public investment in the sector is protected."