Bouygues UK to appoint Fabienne Viala as its new chair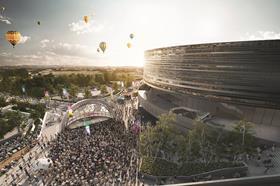 Fabienne Viala current chief executive of Bouygues Energies & Services in the west of France is being proposed as the new chair of Bouygues UK.
The news follows the departure of former chair and chief executive Madani Sow from the firm at the end of January, which saw Lionel Christolomme appointed to the chief executive role and Olivier-Marie Racine take on the role of interim UK chairman.
Viala has been with Bouygues for nearly 30 years and has experience in design and build, private public partnerships, facilities management and concessions.
It is expected that if appointed Viala will take up her new duties in the summer.
The news comes a week after the French contractor won the contract to build the new £90m Bristol Arena (pictured).