Bouygues walked away from contract in February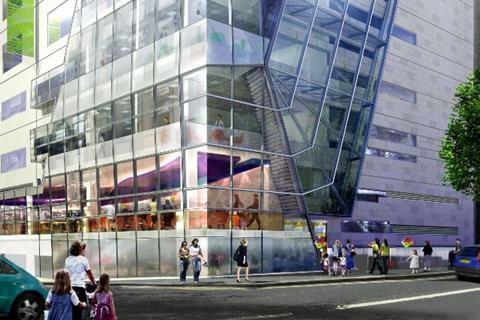 Skanksa has replaced Bouygues as contractor on a £65m extension to Great Ormond Street hospital.
Bouygues walked away from the Centre for Research job in February after working through a preconstruction services agreement with the hospital, but both parties "mutually agreed" not to move forward to a full contract for the main works.
Great Ormond Street said Skanska has now been appointed as preferred bidder on the job.
A spokesperson for Great Ormond Street Hospital Children's Charity said: "Skanska UK has been selected as the preferred bidder to construct the Zayed Centre for Research into Rare Disease in Children, following a competitive tender process.
"The new Zayed Centre for Research, designed by award-winning architects Stanton Williams, will enable clinicians and researchers to work side-by-side to accelerate the discovery of new and better treatments for rare diseases."
Bouygues had originally seen off Skanska to win the project, designed by Llewelyn Davies, which will accommodate clinical wards, a floor devoted to operating theatres and recovery areas and a ground floor occupied by radiology and nuclear medicine departments. It is part of a wider £320m development programme at the renowned children's hospital.
The scheme involves the demolition of the existing 7-storey building to level four, followed by the reconstruction of the building to level 8 to ensure that the floor levels align with the rest of the hospital.