Industry leaders welcome 'relaxed stance' on marketing restrictions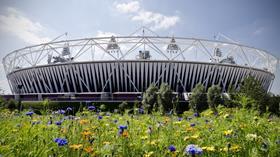 Industry leaders have welcomed a 'relaxed stance' on marketing restrictions surrounding Olympic construction firms from promoting their work, after filming began on a video to promote the architects and structural engineers involved in the project.
The Institution of Structure Engineers (ISE), which together with the Royal Institute of British Architects (RIBA) and New London Architecture (NLA) is campaigning for the marketing restrictions to be lifted, said the film was evidence their campaign is working.
The filmmakers have been given access to Olympic venues and construction footage.
Shooting on the film began early this month by Palio Films director Bruno Sorrentino and will feature major venues including the Olympic Stadium and the Velodrome.
ISE president Professor John Nolan said: "I understand that Locog have had another look at their interpretation of their rules and have considerably relaxed their position on the design professionals advertising their involvement.
"This can only be applauded, but it is a pity that we had to push them so hard to do this."
"I am pleased that they now agree that publishing the excellence of the designers involved is an important part of the legacy they are striving for and that the unsung heroes who designed these World renowned structures can finally have their talent recognised."
The original protest saw Nolan and RIBA president Angela Brady and NLA chairman Peter Murray tape their mouths shut to signify the 'gagging' of Olympic firms.