New sustainability award in memory of Building columnist Mel Starrs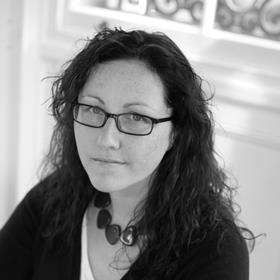 Staff from contractor Mace, architect Paul Davis and Partners and environmental design specialist Inkling are among the six people nominated for a sustainability award in memory of former Building columnist and blogger Mel Starrs.
The inaugural Rising Star Award, which is run by PRP Architects and the UK Green Building Council (UKGBC), recognises shining lights of the sustainability movement in the built environment.
Starrs, an associate director at PRP Architects, who regularly wrote blogs for Building as well as running her own popular sustainability blog, passed away in July this year aged 38.
The nominees for the award had to submit an outline of how their work had changed the building industry and summarise what further changes they wanted to make in the future.
The award will be presented by Andrew Mellor, environment director at PRP and Starrs' partner Mark Fretwell during a ceremony at the UKGBC Village at Ecobuild on Wednesday 6 March at 5pm.
Shortlist of nominees
Andrew Kinsey, sustainability director at Mace Group
Marion Baeli, associate at Paul Davis and Partners
Sofie Pelsmaker, co-founder of Architects for Change
Susie Diamond, founding partner of Inkling LLP
Tom Dollard, head of sustainable design at Pollard Thomas Edwards Architects
Tom Lipinski, technical director at Ventive