Building services firm ordered to pay out over £70,000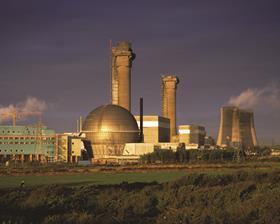 A building services firm will have to pay out over £70,000 after a worker lost his leg when it was crushed under a cherry picker at the Sellafield nuclear site in Cumbria.
Kenneth Brown was escorting the vehicle down a one way road at the Windscale site at Sellafield for building services firm Johnson Controls when it ran over his leg.
The 62-year old was taken to hospital where his leg had to be amputated.
Johnson Controls pleaded guilty to failing to ensure the safety of employees under section 2(1) of the Health and Safety at Work etc Act 1974. Yesterday, it was fined £65,000 and ordered to pay £8,162 in costs.
Faye Wingfield, the investigating inspector at Health and Safety Executive, which brought the case, said: "Kenneth Brown has suffered a terrible injury that will affect him for the rest of his life due to failings of his employer. Vehicles continue to be a major cause of serious injuries in the workplace, and the first principle of any employer should be to keep people and vehicles apart."