Figures from business recovery specialist Begbies Traynor show 23,111 construction firms faced financial problems in the second quarter of 2015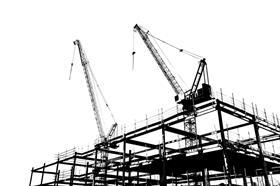 The number of construction companies facing "significant" financial problems jumped 31% over the past year, a survey by business recovery specialist Begbies Traynor has revealed.
The firm's red flag alert system registered 23,111 construction companies in the second quarter of 2015 as facing financial distress, compared with 17,594 for the same period last year.
The sector also saw an 11% increase in financial distress compared with the first quarter of 2015, with SME firms making up 95% of the industry's financial problems after the sector reported a slowdown in activity in the run-up to the general election.
Julie Palmer, partner and property expert at Begbies Traynor, said: "For some time now the UK construction industry has been plagued by supply chain issues, skilled labour shortages and spiralling building materials inflation, which together have seriously subdued construction activity since the start of the year.
"As a result, many builders have been forced to seek out alternative sources of labour and materials from overseas, impacting the price, quality and control of development activity while increasing competition within the domestic supply chain."
Begbies Traynor classes firms as having "significant" problems if they have County Court Judgments of less than £5,000 filed against them, or have been identified as a credit risk by its system, which factors in a range of legal and financial data, including capital, contingent liabilities, retained profit and net worth.
Earlier this month the ONS confirmed construction output in May fell by 1.3% compared with April, the sharpest decline since February 2014, with new housebuilding activity sliding 5.8% and repair and maintenance work shrinking by 1%.
The overall construction output drop in May came after a 0.8% month-on-month fall in April.