Exclusive: Babcock, CH2M Hill and URS among contenders for contract to run 12 sites across UK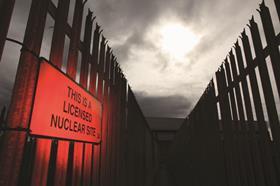 Engineers and consultants Babcock, CH2M Hill and URS are among eight firms in the running for a £6.1bn nuclear decommissioning role, Building has learned.
Pre-qualification questionnaires were submitted last Friday by bidders for the contract to run the Magnox and Research Sites Restoration's 12 nuclear sites across the UK.
Building understands Babcock is bidding with engineer Fluor; CH2M Hill is partnered with services firm Serco; Bechtel is bidding alongside URS, while consultant Amec is leading a fourth consortium.
The current operator of the sites, nuclear services firm EnergySolutions, is also understood to be bidding for the role.
The initial Parent Body Organisation contract, worth £4.2bn, will run from July 2014 to 2021, but there is the possibility of it being extended to June 2028, which the Nuclear Decommissioning Authority (NDA) expects would be worth an additional £1.9bn.
The winner, to be chosen by the NDA, will be charged with delivering the nuclear decommissioning programme.
It will take ownership of the 12 site licensing companies, which will appoint the contractors for the various jobs cleaning up the sites.
It will be responsible for ensuring secure and environmentally responsible operations; maintaining hazard reduction; maintaining skills and meeting the programme's socio-economic goals.
The NDA has said it expects to ask three bidders to tender but will consider a fourth, although this may lengthen the procurement process. A preferred bidder is expected to be appointed in February 2014.
Alasdair Reisner, director of external affairs at the Civil Engineering Contractors Association, said a lot of the contract value would be contracted to the supply chain.
He said: "The longevity of the contract is attractive because it's stable work load and it's a significant amount of work as well. These are big chunky contracts that everyone will be keen to get their hands on."