Engineering giant posts half-year results with revenue up 6% and pre-tax profit up 13%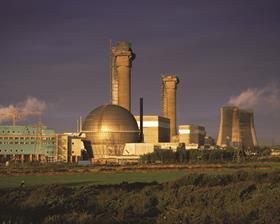 Engineering giant Babcock has reported growth in revenue and pre-tax profit in its half-year results to 30 September 2012.
Revenue was up 6% to £1.56bn, compared to£1.47bn the previous year, while pre-tax profit also rose 13% to £142.7, up from £126.3m.
The figures report Babcock's underlying performance, taking into account Babcock's share of joint ventures and exceptional items.
The company's order book also edged up from £12bn last year to £12.5bn.
The listed firm told the stock exchange that an expected rise in government outsourcing opportunities would "support long-term growth prospects".
The company is targeting nuclear decommissioning work for reactor site owner Magnox and a number of research reactors which are due to be awarded in 2014.
Peter Rogers, chief executive, said: "Babcock's strong first half performance reflects our leadership in UK engineering support services, the continuing growth in our major markets and our increasing international presence."