Shortlist for structural frame at new London College of Fashion revealed
Five contractors are in the running to secure the first major works package at the £1bn East Bank cultural development on Stratford Waterfront, Building can reveal.
Careys, McGee and Byrne Bros are on the list of firms hoping to land the £26m structural frame and roof works contract to build the University of the Arts London's new London College of Fashion (pictured). Also chasing the deal are Expanded and Kilnbridge.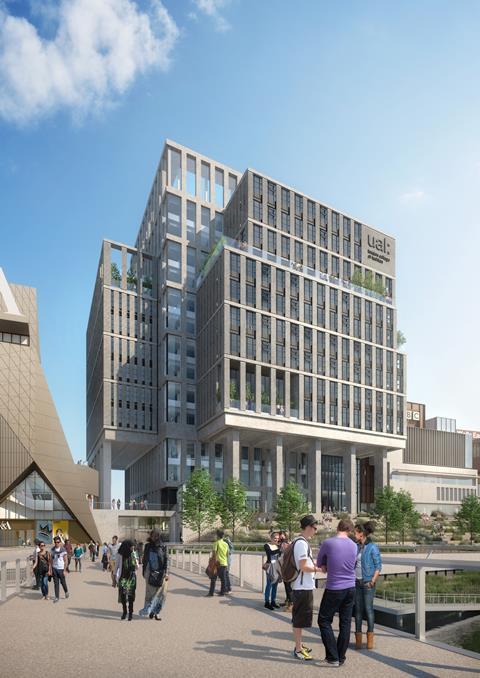 A spokesperson for the London Legacy Development Corporation (LLDC), which is responsible for the project, said a winner will be appointed this July.
The successful contractor will be responsible for the cores, external and internal public lift cores, structural frame, roofs and hub terraces.
Whoever secures the contract will also have to build the plant rooms and areas, builders works and fire protection, staircases and ramps.
The LLDC is also looking for an M&E specialist to work on the new London College of Fashion, which was designed by Allies and Morrison.
LLDC is building the East Bank scheme under a CM deal and has already appointed Mace to project manage the work.
Careys is already working on the Stratford Waterfront project, having secured the £16m enabling works contract for the whole of the scheme in November. The contractor started onsite in the same month while specialist Blu-3 was carrying out the demolition works.
East Bank is due to be finished in 2022.
The UAL's existing London College of Fashion site is at John Prince's Street just off Oxford Street.