Exclusive: Five firms invited to bid for the first stage of the £700m phase two of Battersea Power Station development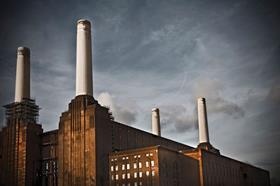 Sir Robert McAlpine, Lend Lease and Mace are among five firms in the running for the next phase of the Battersea power station development, with the bidders heading out to Kuala Lumpur to pitch to the client this week.
Building understands firms have been shortlisted for the £100m first stage of phase two of the Battersea Power Station development, which involves the external repair of the iconic power station itself and enabling works for the second stage of phase two, which is the main £600m mixed-use interior of the power station.
The five firms shortlisted are:
Lend Lease
ISG
Sir Robert McAlpine
Mace
Brookfield
The main £600m element of the second phase has not yet come to market, but is expected to do so over the 18-month duration of the repairs and enabling works.
The five bidders for the first stage of phase two are due to fly to Kuala Lumpur this week to make their final pitch to the Malaysian consortium that now owns the power station.
This comes after Carillion, Brookfield and Laing O'Rourke flew out to Malaysia earlier this year for their final pitches for the £400m first phase of the development, which was eventually won by Carillion.
In May, a clutch of consultants were appointed to the £100m package of repair works: architect Wilkinson Eyre, engineers Buro Happold and Purcell, cost consultant Gardiner & Theobald and project manager Turner & Townsend have all been appointed.
The Battersea Power Station Development Conpany has been contacted for comment.
An appointment to the latest phase is expected in the coming weeks.