Lawrence Waterman to head up health and safety team in massive power station development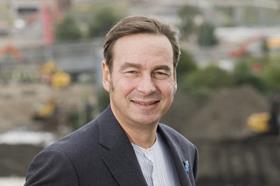 Olympic safety chief Lawrence Waterman has been appointed head of health and safety on the Battersea power station development.
Waterman was previously head of health and safety for the Olympic Delivery Authority (ODA), a position that earned him an OBE in the Queen's Jubilee Honours.
Waterman has also worked on major projects such as Heathrow's Terminal 5 and used to be president of the Institution of Occupational Safety and Health.
In 2005, he was the recipient of the RoSPA Distinguished Service Award.
Philip Gullett, chief operating officer for Battersea Power Station Development Company said: "We are delighted that Lawrence will be joining the team.
"He has been recognised as a pioneer of best practice in health and safety on major construction and infrastructure projects around the world – most recently the London Olympics.
"Lawrence's wealth of experience and expertise will be invaluable in ensuring the safe and efficient delivery of the redevelopment of Battersea Power Station site."
Waterman said: "I am absolutely delighted to be joining the project, and am looking forward to being part of the exciting regeneration of the Battersea Power Station site. This will be a world class development, both in the end result and also in the way we will create it."