Nick Pollard takes up non-exec role at firm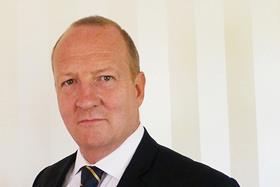 The former boss of Balfour Beatty's UK construction arm has joined Interserve as a non-executive director.
Nick Pollard was in charge of the business for two years before he left in July 2015. He is currently chief executive of energy firm Cory Riverside Energy which operates an energy-from-waste facility on the banks of the river Thames at Belvedere in Kent.
Before joining Balfour Beatty, Pollard (pictured) was chief executive of Bovis Lend Lease for three years, a vice-president of Skanska UK for three years and spent seven years at Network Rail.
Interserve chairman Glyn Barker said: "He brings a wealth of relevant experience which will be of great value to the Interserve board."
Last year, Pollard criticised Interserve for getting involved in the energy-from-waste market when it didn't understand what it was doing.
He told Building: "The first rule of contracting is: if you don't understand the risk or don't have the people to construct that asset, don't do it.
"If [contractors] see these contracts as lucrative, it shows a fundamental lack of professional judgment and skill in those contractors. You have to know what you are doing."
Interserve said in its 2017 results, which it published at the end of April, that it has racked up losses of nearly £217m on the energy-from-waste initiative which began in July 2012 with the firm winning a £146m contract to build a plant in Glasgow which kicked off a slew of jobs across the country.