Andy Steele only took on post in September
Build UK has confirmed that its new chairman Andy Steele will leave the post just weeks after taking on the role.
The ex-Osborne chief executive has now left the contractor after eight years in the top job and has been replaced by former Wates chief operating officer Dave Smith as interim chief executive with immediate effect.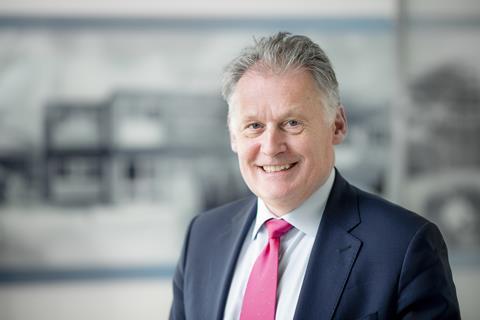 Steele took over the Build UK role at the end of September from Keltbray executive chairman Brendan Kerr with his stint in the post due to run for two years.
But a spokesperson for the trade body confirmed Steele would also be stepping down once a successor has been found although "we have not yet confirmed timings for this".
He added: "As a member of the Build UK board for the last four years, Andy has played a key role in leading the industry response to the coronavirus pandemic and supporting the Cabinet Office in the development of the Construction Playbook. We would like to thank both Andy and Osborne for their commitment and support of Build UK and we wish Andy the best for the future. "
The 57-year-old Steele began his career at Osborne in 1985 as a QS before leaving to take in stints at Morgan Sindall and Connaught, leaving the industry in 2005 to head up a law firm based in Exeter, eventually returning to Osborne in 2013.