Taylor joins UK's largest housebuilder as South-east development director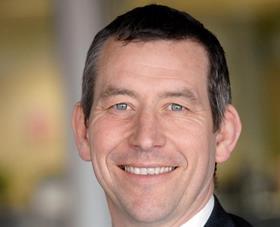 Former Rider Levett Bucknall chief executive Lance Taylor has joined the UK's largest housebuilder, Persimmon Homes, as its development director for the South-east.
Taylor, who led RLB's £40m-turnover, 400-strong UK business for seven years, will be responsible for delivering developments in Persimmon's South-east region.
Persimmon turned over £2.1bn in its last full financial year to 31 December 2013 and delivered 11,528 homes, 5,878 of which were built by its Persimmon South division.
In a statement Persimmon said Taylor's appointment would "spearhead its growth in the South-east".
The firm's chief executive Jeff Fairburn added: "Lance's appointment will strengthen our team in the South-east, as we work hard to deliver much needed homes in that region.
"He brings with him a wealth of experience from Rider Levett Bucknall in managing and delivering very high profile projects."
Taylor said: "This is a very exciting time to be joining the housebuilding industry and Persimmon has an enviable reputation in the delivery of good quality homes across the UK.
"I'm looking forward to bringing my own experience from consultancy into the company to take the business forward in the South-east."
Taylor joined RLB UK as head of project management 11 years ago and moved up the ranks to become a national and then global director.
RLB is an alliance of three independent companies based out of the UK, Hong Kong and Australia, which together employ 3,500 people across more than 120 global offices.
As chief executive, Taylor expanded RLB UK into new international markets and increased major project work.
RLB UK announced Taylor was stepping down to "pursue new opportunities" in September this year.
The consultant is expected to announce its new leadership team imminently.