Vince Corrigan was director of McAlpine's London and South-east business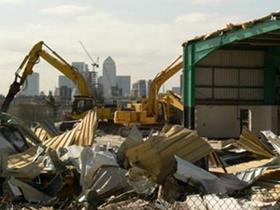 Specialist contractor Keltbray has recruited a former Sir Robert McAlpine director to its group executive board.
Vince Corrigan spent 30 years at McAlpine, most recently as a director and regional manager of the firm's London and South-east business, before leaving in October.
John Price, Keltbray managing director, said: "During his career, Vince has led a large number of high profile and successful projects, and we wish to tap into this expertise to expand our experience in more diverse markets."
Paul Deacy, managing director for Keltbray Demolition & Civil Engineering, has also been appointed to the executive board. Price said that Deacy had "demonstrated his strong leadership and creativity in driving the continued growth in our core business markets".
Both appointments have been made with immediate effect. They will both be based at Keltbray's head office in Esher.