Tom Farrow joins start-up project management firm BTC Consulting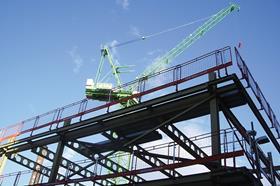 Former WYG director Tom Farrow has joined start-up project management consultant BTC Consulting, which has revealed it is targeting becoming a £3m turnover business within five years.
Farrow - who managed WYG's 100-strong London office before departing the firm in May - joins fellow former WYG director Jonathan Skelton at BTC.
BTC was founded in November 2010 and currently turns over £200,000 per annum.
It will aim to grow to up to 30-strong within five years.
BTC will tender for a contractor for its largest project to date next month - a £2.5m to £3m job to fit-out the Highways Agency's new headquarters at Bridge House, Guildford.
The 40,000 sq ft job is being funded from the sale of other Highways Agency buildings and work will start before Christmas.
The project is designed by Tim Flynn Architects, the QS is WT Partnership and OCSC is M&E consultant.
Farrow said he joined BTC partly because he believes clients are moving towards using more SME consultants.
He said: "I am enjoying working in a specialist project management consultancy again, particularly as I sense that clients, including the public sector, are moving back to using smaller niche consultancies.
"There are growing frustrations with the big stale consultancy frameworks. I think the government will go back to using small firms in due course."
BTC has formed alliances with US consultant Brookwood and UK housing consultant Inani to open up to new markets.
Farrow joined WYG in 2006 when his business, Trench Farrow, was acquired. As well as running the London office, he also worked on projects for the Defence Infrastructure Organisation, the European Union and had a stint in charge of WYG's Libyan business.