Final six also includes Oxford uni teaching block by Niall McLaughlin and Jamie Fobert's Tate St Ives extension
Schemes by Foster + Partners, Niall McLaughlin Architects and Jamie Fobert Architects have all been shortlisted for this year's RIBA Stirling prize.
Two-time winner Fosters is the only shortlisted practice to have won the UK's most prestigious architecture prize before and is shortlisted for the Sir Robert McAlpine-built Bloomberg building in the City of London.
Niall McLaughlin has been shortlisted for a teaching block at Worcester College, Oxford – the Sultan Nazrin Shah Centre – while Jamie Fobert makes the shortlist with his design for the extension at the Tate St Ives art gallery in Cornwall.
The six-strong list is completed by Bushey Cemetery, a Jewish cemetery in Hertfordshire by Waugh Thistleton Architects, a student living block at Roehampton university in south-west London by Henley Halebrown and a community centre and nursery in Cambridge by MUMA.
RIBA president Ben Derbyshire said: "Half the buildings were commissioned by UK universities, suggesting parts of the higher education sector value the importance of improving the quality of their buildings and estates."
Notable omissions from the 49 RIBA National Award winners announced last month include the Royal Birmingham Conservatoire by Feilden Clegg Bradley Studios, the Leadenhall Building – better known as the Cheesegrater – by Rogers Stirk Harbour & Partners and the V&A Exhibition Road by Amanda Levete's practice AL_A.
The winner of this year's award will be announced on 10 October at the Roundhouse in north London.
The shortlist
Bloomberg, London by Foster + Partners
Bushey Cemetery, Hertfordshire by Waugh Thistleton Architects
Chadwick Hall, University of Roehampton, London by Henley Halebrown
New Tate St Ives, Cornwall by Jamie Fobert Architects with Evans & Shalev
Storey's Field Community Centre and Nursery, Cambridge, by MUMA
The Sultan Nazrin Shah Centre, Worcester College, Oxford by Niall McLaughlin Architects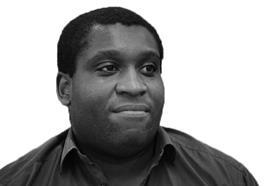 Shortlist superior to recent vintages
This year's Stirling shortlist contains a real mix of scales and building types, with the six nominations spanning a variety of sectors, writes Ike Ijeh.
Henley Halebrown's Chadwick Hall at Roehampton university is a sublime ensemble of brick pavilions, all the more striking as student housing produces some of the UK's worst architecture.
Niall McLaughlin's Sultan Nazrin Shah Centre is an inventive and highly sculptural teaching and studio block for Oxford university, while Jamie Fobert's extension to Tate St Ives is a gallery tour-de-force.
Bushey Cemetery is the UK's foremost Jewish cemetery and Waugh Thistleton deploys innovative rammed earth walls to enclose prayer halls. MUMA's Cambridge nursery stands at the opposite end of the scale from Fosters' Bloomberg building, which as a big urban commercial block is the odd one out – yet its engagement with its historic context is a welcome surprise.
As for the overall winner, Sultan Nazrin Shah and Chadwick Hall are perhaps most deserving. But the real winner is the natural landscape, with which all nominees so enthusiastically engage.
Ike Ijeh is Building's architectural correspondent