Move sees 200 jobs now under threat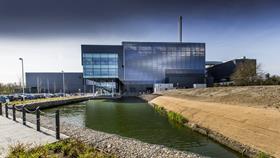 Northern Ireland Lagan Construction Group has put four of its 30 companies into administration, putting hundreds of jobs at risk in the province.
Chairman Michael Lagan said that the failed companies had been hit by a number of problems including delays starting new projects, lengthy contractual disputes on existing projects and uncertainty caused by a joint venture partner.
Lagan said: "It is with great sadness and reluctance that we have had to take this course of action.
"The difficulties which have arisen within the civils and building divisions has meant that the directors of the affected four companies had no option but to immediately serve notice on the court to appoint an administrator.
"We hope that the process of administration will be smooth and that disruption to both projects and jobs will be minimal."
The group employs 800 people, with up to 200 facing possible affects from the administrations.
The company said it hoped some of the at risk workers could be transferred to JV partners, while there was potential that others could be moved to other divisions within the group.
Lagan Construction Group Holdings Limited, Lagan Construction Group Limited, Lagan Building Contractors Limited and Lagan Water Limited are the four companies that have gone into administration.
Lagan Construction Group, whose projects this side of the Irish Sea include an energy from waste scheme (pictured) on the outskirts of Ipswich, is separate from Lagan Group, which is run by Lagan's older brother Kevin, following a split in the business in 2010.
Yesterday, it was revealed that Lagan Group is currently in talks to sell off parts of this business to materials firm Breedon.