Firms voice anger at proposed reverse auction as GPS framework tender is delayed until November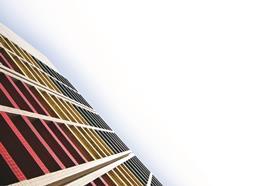 The delayed tender for the government's £600m consultant framework has been put back by a further three months, Building can reveal.
The tender for the Government Procurement Service (GPS) four-year Project Management and Full Design Team Services framework was due to go out in December 2012, but in April Building revealed that it had been pushed back to July or August 2013.
Now it has been put back by a further three months, with the GPS website stating that it will not be tendered until October or November. The appointment date has also been changed from January 2014 to "early 2014".
Meanwhile, in a survey of interested firms, the GPS has asked potential bidders if they would be happy to price their fees via a reverse auction system on its eAuction platform – a suggestion that has caused concern in the industry.
Jack Pringle, managing director of Europe, the Middle East and Asia at architect Pringle Brandon Perkins + Will, said such a system was "god awful".
"They drive down the cost of a service mercilessly," he added. "The most desperate participants end up trying to figure out how little they can do delivering a service rather than what value they can add."
Dale Sinclair, chair of the large practice group at the RIBA, said he did not think reverse auctions were "legitimate for professional services", saying they squeezed medium-sized architects who had less flexibility with overheads, not small and large practices.
"I think some of the bigger institutions have better overhead recoveries so they can bid lower," he added.
Jeremy Blackburn, head of policy at the RICS, said: "I think the government has to be more open about what it thinks it can achieve by doing this. Is it all about cost reduction and, if so, how can you maintain quality?"
A Cabinet Office spokesman said: "We are consulting with customers and suppliers to explore a range of ideas that will support our unprecedented procurement reforms.
"We will continue to deliver maximum value and support growth in this industry through smarter, simpler and more transparent procurement, and an announcement will be made when this consultation has reached its conclusion."