Builder's housing business boosts full year 2012 results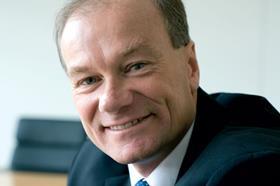 Contractor and housebuilder Galliford Try has posted strong pre-tax profit of £63.1m, up 51%, on the back of a huge expansion in its housing business.
In full-year results to the year ending June 30, the firm said revenue from its housebuilding business, Linden Homes, had risen by almost two thirds, to £637m.
Operating profit from the housing business more than doubled, rising 138% to £75.1m.
However, growth at the firm was tempered by the tough construction market. Revenue fell in Galliford Try's construction business by 1.3% to £925m, with operating profit dropping by 15%. The firm's traditional building work business was particularly badly hit, with revenue dropping by 17% as the market became "significantly more competitive."
Overall the group reported revenue of £1.5bn, up 17% on 2011, and said the figures showed its three-year plan to expand its housebuilding business had exceeded expectations.
Greg Fitzgerald, chief executive, said: "Against a background of challenging and uncertain economic conditions I am very pleased to report that we have exceeded the objectives of our three year transformational housebuilding plan. In addition, we have maintained a high quality construction order book."
The firm said in a statement the construction business had secured 82% of its revenue for 2013 already, maintaining its order book at £1.65bn. The statement said it planned to add another three percentage points to its 11% housebuilding operating margin in by the end of 2015, through using more recently bought land focused on the South East of England.