Contractor secures place on Yorkshire Water AMP6 framework with Aecom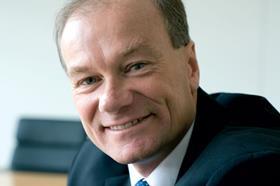 A joint venture between contractor Galliford Try and consultant Aecom has picked up a place on utility Yorkshire Water's AMP6 framework.
The contractor said the place would be worth at least £110m in revenue to it, being similar in scope to its existing AMP5 work with the utility.
Galliford Try said that the first framework phase comprised capital projects on sewerage and water treatment plant, worth an expected £75 million over the framework period. It said an additional phase comprised other installation projects worth an expected £35 million.
The framework does not include larger projects, which Galliford Try will be able to bid for separately, and in the AMP5 period have totalled £320m from Yorkshire Water.
Greg Fitzgerald, chief executive of Galliford Try, said he was "delighted" to extend Galliford's existing relationship with Yorkshire Water.
"This appointment is an early and significant step in the renewal of our framework agreements with our key water clients and reinforces our position as one of the sector's leading contractors," he said.