Exclusive: Derek Hendry to leave role with airport operator after two years as part of wider senior management shake-up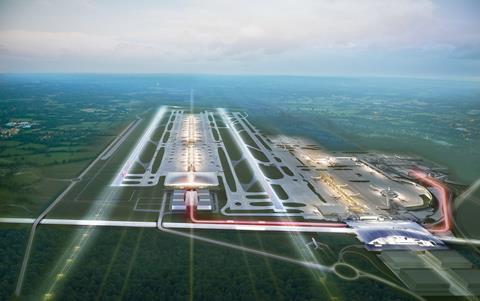 The boss of construction at Gatwick Airport is to leave the airport operator after just two years in his role, Building can reveal.
Gatwick Airport confirmed this week that its construction director Derek Hendry is leaving his role, with the airport operator restructuring its senior management team.
Building understands Hendry, who was in charge of a construction pipeline worth around £800m over five years, will leave the airport operator next week.
Gatwick said it would not be appointing a new construction director, with Hendry's duties to be taken over by product development director Willie McGillivary.
Hendry joined Gatwick as construction director in January 2012.
The news of Hendry's departure comes as Gatwick outlined further details this week of its proposal to build a second runway at the airport (pictured), which is being examined by the Davies Commission is an option to expand airport capacity in the South-east.
The management restructure comes after Gatwick was given greater freedom from regulation by the Civil Aviation Authority, which regulates airport charges and approves airports' spending plans, in January.
From April 2014 the airport will be partially deregulated and able to negotiate deals with individual airlines for the services it provides.
Under this model, the scope of construction projects at the airport will flow directly from deals struck with airlines - for example, upgrading lounges or overhauling baggage handling areas to meet a specific airline's requirements - rather than Gatwick solely commissioning improvements.
A Gatwick spokesperson said that over the last two and half years the airport had been consulting with airlines over the next phase of its capital investment plan - worth around £800m over five years from April 2014 - and had "secured airline support for a wide range of investments".
She said: "As part of its drive to improve the capital development and delivery the product development and construction teams have merged under the leadership of Willie McGillivary."