Canadian consultant and owner of UK firm WSP to rebrand as WSP Global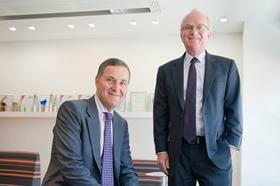 Canadian consultant Genivar is set to rebrand itself as WSP Global following its take-over of UK engineer WSP in August last year, it announced today.
The firms merged last August in a deal that valued WSP at £278m, to create a 15,000-strong professional services firm with a turnover of over £1.1bn.
At the time the firm said it intended to call the merged company WSP Genivar, but now the Genivar arm of the firm is set to change its name to WSP Global from 1 January 2014.
WSP Global will be a new holding company that will then have subsidiaries in each region. For instance, Genivar's operations in Canada are set to be called WSP Canada.
Pierre Shoiry, president of Genivar, said he wanted to build a "leading global consultancy around one unified and strong brand".
He added: "WSP's strong presence around the world and its global recognition in a number of market segments has led us to make the logical choice of changing the Genivar name to WSP."
The firm said the name change and restructure will allow it to separate regional operations into separate subsidiaries and avoid regional risks having a bearing on the parent company. It said freeing the parent company from these risks would give regional management teams greater autonomy.
Shareholders will be asked to approve the proposals on 23 May at an annual meeting. It will need to be supported by two thirds of shareholders to be authorised.