Exclusive: Staff told that Davis Langdon name will be lost three years after US giant's takeover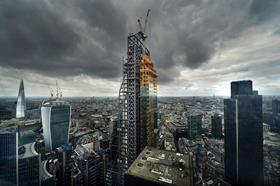 Consultant Davis Langdon will rebrand as Aecom, less than three years after the US giant acquired the historic British construction firm, Building can reveal.
Aecom senior directors told staff of the change on Thursday (27 June), in a move which has been long expected. The rebranding will initially not affect Davis Langdon's Asian and Australasian businesses.
The phasing out of the Davis Langdon brand will come into effect on 1 October this year.
The move will lead to current Davis Langdon staff working as part of Aecom's programme, cost and consultancy (PCC) unit, itself part of the 10,000-strong buildings and places division.
The rebranding is seen by Aecom, which has confidentially market tested major clients over the move, as inevitable following the 2010 takeover of DL.
However, Aecom management accepts that the loss of a historic UK construction brand, whose roots stretch back to 1919, is likely to be controversial in some areas.
The current Davis Langdon brand dates from 2004, before which it was known as Davis Langdon & Everest.
Jason Prior, global head of buildings and places at Aecom, said: "When a business is acquired there is always a transition for both clients and staff coming from the current firm.
"For Aecom the name change always happens when it is the right time for the market. We've reached the point at which now is the right time."
Prior said there had been a "clamour from the floor" for a change in the current branding, which staff felt was confusing.
He added: "The measure of this is what do clients think about it. We're being told that using a different name [to Aecom] in some presentations now has no value to clients."
Aecom unified the branding of all its QS services in Africa to Aecom in October last year, following the August 2012 acquisition of 900-strong consultant BKS.
Prior insisted the rebrand would mean absolutely no change in the services clients could expect from the Davis Langdon business, and denied the decision to rebrand now reflected an unexpectedly quick fall in the value of the DL name since the takeover. He said he had received "a bunch of
good feedback" after a "gentle road-testing" with clients.
He added that clients would still be able to receive "individual professional services" from Aecom following the move, with the sale of single services, such as quantity surveying, project management or engineering design, still representing the majority of Aecom's business.
Peter Flint, a former DL equity partner who joined Davis Langdon & Everest in 1990 and is now Aecom's lead for PCC in Europe, Middle East and Africa, said the business was still committed to its local projects and would continue to invest in its regional offices.
He admitted the name was a "personal thing" for all directors but said: "I'm excited by this and the power of the offer with Aecom."

Brand history
1919 Horace W Langdon sets up practice in Holborn, London. He is joined two years later by Tom Every to form Langdon and Every
1931 Owen Davis sets up a practice nearby. In 1944 he sets up Davis, Belfield & Everest with John Belfield and Bobbie Everest
1948-1988 Both firms expand during the post-war construction programme, with offices in the UK, the Middle East and Asia Pacific
1988 The two firms merge to form Davis Langdon & Everest, the biggest merger of QS firms to date
2004 Davis Langdon & Everest becomes Davis Langdon LLP
2010 Aecom acquires Davis Langdon's European, Middle East, Australasian, African and US operations for £204m. Partners in the Asian arm Davis Langdon & Seah reject the takeover. This part of the firm acquired is by Arcadis in 2012
2012 Davis Langdon acquires 600-strong Asian quantity surveyor KPK and starts trading in the region as Davis Langdon KPK