Senior executive exits after winning £400m MoD bid and will help Ben Ainslie's British America's Cup bid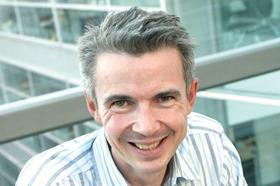 Former Capita Symonds boss Jonathan Goring has departed the business and is now helping quadruple Olympic gold medalist Ben Ainslie prepare a bid for a British America's Cup team.
Goring led Capita's successful bid to become the Ministry of Defence's (MoD) strategic partner, which was won alongside consortium partners URS and PA Consulting in March.
But Capita confirmed this week that Goring left the firm after the award of the £400m-plus contract, one of the government's largest outsourcing jobs.
Prior to leading the MoD bid, Goring was managing director of Capita's construction consultancy arm, Capita Symonds, for six years. He took up the MoD bid role full-time in January 2013.
Richard Marchant took over the reins of Capita Symonds as chief executive last June. It was rebranded Capita Property and Infrastructure later that summer.
Goring, a former professional racing sailor who has competed for Great Britain, said he was helping Ainslie with "people development", "legacy" and "monetising" his America's Cup bid.
Ainslie was instrumental in helping Oracle Team USA turn around an 8-1 deficit against Team New Zealand in last year's America's Cup and is currently fundraising for the $100m (£60.8m) needed to field a Great Britain team.
Goring said he was "lining up something full-time running a pretty well-known organisation" in the construction sector. He declined to reveal the name of the firm.
He added that he is also helping the MoD's estate arm, the Defence Infrastructure Organisation (DIO), set up an advisory board, which he will sit on, as the DIO's strategic partner takes over the management of the organisation.
He stated he had not been managed out of Capita. He said: "I've been with [the firm] for a number of years and the DIO win was a milestone. [I decided to leave] six months ago and now there's an opportunity to do something else."