Former Cabe head of urban design replaces PRP's Andy von Bradsky
The government has appointed Sarah Allan as its new head of architecture.
The architect and former managing director of specialist small site developer Solidspace replaces Andy von Bradsky who left in the summer after two years in post.
Allan, who was at Solidspace for almost a decade and spent eight years at Cabe latterly as head of urban design and homes, took up her new role in the last few days, describing herself as "thrilled".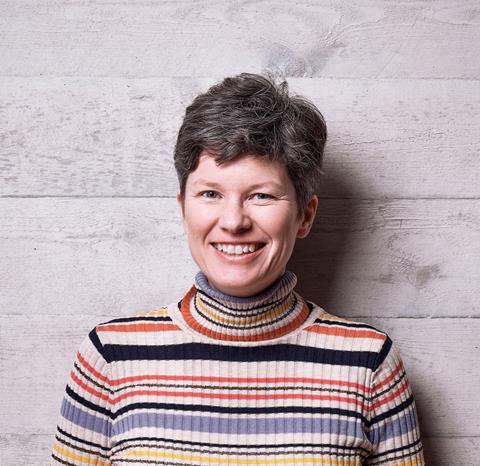 She will be working under secretary of state Michael Gove at the Department for Levelling Up, Housing and Communities (DLUHC), previously known as the Ministry of Housing (MHCLG), at a key time for the department. It is under pressure to bring planning in line with the nation's zero carbon commitments and to solve the cladding crisis.
She will also have to attempt to unify two government policies which are in fundamental opposition: the beauty agenda and the deregulation of the planning system, with the much-criticised expansion of permitted development (PD) rights.
Allan will be working under Joanna Averley, who was appointed chief planner in 2020 replacing Steve Quartermain. The pair previously worked together at Cabe where Averley was deputy chief executive.
Averley said: "We are delighted that Sarah has joined DLUHC as head of architecture. She has a strong record as a client, adviser and architect that will contribute to the department's work to deliver design quality in the built environment.
"Her appointment comes at a time when we continue to strengthen the commitment to delivering beautiful, sustainable and well-designed homes and neighbourhoods."
The head of architecture role comes with a salary of £63,465 for London-based applicants or £57,446 for those who choose to work from the department's West Midlands office. A further £1,000 was said to be available for "exceptional" candidates.
Who is Sarah Allan?
Properly titled the head of architecture at the Department for Levelling Up, Housing and Communities (DLUHC), previously known as the Ministry of Housing (MHCLG), she replaces former PRP chief Andy von Bradsky.
She has 25 years' experience as a designer, client and advisor in both the public and private sector, including eight years at Cabe, but while she has been influential and is highly rated by people who have worked with her, she is not a household name.
Allan spent the last 12 years at Solidspace, where she rose from project manager to managing director. The firm was founded by Roger Zogolovitch – the Z in CZWG – an architect-turned-developer who wanted to bring design flair to tricky small sites, something the firm has done to acclaim.
His first project as a developer was One Centaur Street in Lambeth, a small resi scheme that brought dRMM to attention. More recent projects include 81-87 Weston Street designed by AHMM in Southwark, and Mole Architects' The Houseboat in Poole.
The DLUHC describes Allan as an architect, urban designer and project manager with over 25 years' experience helping public and private sector clients deliver residential projects from masterplans to individual homes.