Housing secretary also says sprinklers required in new buildings over 11m
Housing secretary Robert Jenrick has officially launched the government's new £1bn building safety fund.
The government has published the prospectus for the fund, which will meet the cost for remediation of unsafe non-ACM cladding systems on residential buildings in the private and social sector that are 18m and over and do not comply with building regulations.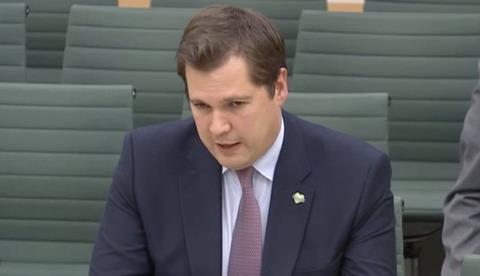 This fund is predominately targeted at supporting leaseholders in the private sector facing significant bills.
Jenrick (pictured) said: "I will not accept any excuses from building owners who have yet to take action and those responsible should register for the fund so that they can start the remediation process immediately. I have also reached an agreement with local leaders so that this important work can continue safely during the pandemic."
It will also provide funding to meet the social sector housing provider's costs which would otherwise have been borne by leaseholders. The government expects landlords to cover these costs without increasing rent for their tenants.
The government is already providing £600m for the replacement of ACM cladding systems bringing total funding for remediation up to £1.6bn.
The fund's application process has been designed to enable projects to proceed at pace with building owners, freeholders or others responsible for the building urged to register for the fund as applications can be progressed alongside the development of the remediation project.
It comes as the government has also published an amendment to the statutory guidance to building safety regulations – otherwise known as Approved Document B.
Jenrick said: "New statutory guidance published today also means that all new residential buildings over 11m tall will be fitted with sprinkler systems. This is another critical part of our commitment to delivering the biggest changes to building safety for a generation."