Exclusive: Business department launches research looking at how other country's tackle rogue traders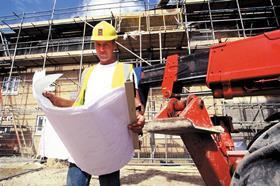 The government is researching how it might introduce licensing arrangements for builders in an effort to clamp down on rogue traders.
The Department for Business Innovation and Skills (BIS) is undertaking a research project into licensing schemes in foreign countries after campaigners have pressured ministers to address the problem of rogue builders.
Campaign group Meg's Campaign started pressuring government to licence builders after Meg Burgess, aged three, was killed by a falling wall in 2008.
The builder of the wall, George Collier, was later sentenced to two years in jail for gross negligence causing manslaughter.
The campaign, run by Meg's parents, calls for government "to bring an end to the cowboy builders by bringing in licenses to the building trade" with "permit only licensed, competent builders to work within the UK".
It also says that "failure to work to the standard as set by building control should automatically remove the builder's license".
Building regulations minister Don Foster wrote to Meg's parents in December last year, following a meeting with them, saying his colleagues in BIS were "embarking on an evaluation of how other countries operate schemes to address the builder competence issues that Meg's Campaign has highlighted".
He added that the "core standards" of the government's voluntary TrustMark scheme were also under review, and that officials from the Department for Communities and Local Government would "be on the steering group of the project".
Brian Berry, chief executive of the Federation of Master Builders said: "A compulsory scheme is the most comprehensive way of doing it [outlawing rogue traders]. I'm not advocating registration of building companies across the board, just in the residential sector, that's where there's an issue."
Berry said initial feedback from FMB members was overwhelming support for licensing even if the cost ran into the thousands.
Stephen Mosley, Conservative MP for Chester, where the Burgess family is from, said Foster had an "open mind" about introducing compulsory licences.
"Meg's parents raised the example of Australia, which has a licensing scheme for domestic builders, the department is looking at ideas like that," he added.
A spokesperson for BIS said the initiative was part of its "routine" research agenda.