Housing minister unveils further government sites to be released to self-builder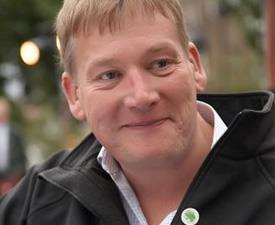 The Homes and Communities Agency is to release four new government-owned sites to be developed by self-builders, in the latest government push to encourage the sector.
Housing minister Kris Hopkins said the four sites would include 70 plots for new homes, further to the 130 plots released on eight sites last year.
Currently "self-builders" construct just one in ten of all new homes in the UK, a far lower level than in the rest of Europe, with the sector increasingly seen as a key part of finding a solution to the housing crisis.
Hopkins said any expansion in the sector would be a major boost to small housebuilders, local architects and contractors, and called on major housebuilders to be open to the possibility of releasing sites on a "custom build" basis, where buyers have the possibility of choosing a home from a sutie of options.
He said: "We are seeing a new kind of house building model emerging in this country and I am pleased to see how positively the development industry and many councils are responding. With the self-build industry contributing some £4 billion annually to the UK economy, I want to encourage more builders to make the most of this business opportunity and offer custom build options on their sites".
The four sites to be released are: Urban Pioneers, in Middlehaven, Middlesbrough; Oxley Park, Milton Keynes; Pound Lane South, Basildon; and Lightmoor Village, Telford.
Ted Stevens, chairman of the National Self Build Association, said that a recent progress report by the association found that up to 4,000 additional self or custom build opportunities were currently in the pipeline, thanks to a range of initiatives now being undertaken by the HCA and local councils.
He said: "The custom build sector is set to take off over the next few years. This growth will provide opportunities to a large number of small builders – the vast majority of 'self builders' already rely on a local building contractor to build their new homes. There is also an opportunity for some house builders to set themselves up as custom build developers, taking existing tracts of land and carving these up into individual serviced building plots."
Hopkins was speaking at a summit organised by the Federation of Master Builders (FMB) in London yesterday. Speaking at the summit, Brian Berry, chief executive of the FMB, welcomed the initiative saying it would give the organisation's members renewed confidence in economic prospects. However, he further called on government to make housing its number one infrastructure priority in the chancellor's autumn statement on December 5, criticising plans to roll back "green taxes" on energy bills which fund retrofit work.
"The economic downturn has really taken its toll on capacity, with many of our members reporting that it just hasn't stacked up for them financially to build houses for various reasons," Berry said. "The Chancellor must view the UK's homes as an infrastructure investment priority if he wants to protect families from rampant increases in the cost of energy.
"Unlike big rail or aviation projects, domestic repair and improvement projects can start right away, so the positive impact on the economy would be felt immediately."