The nascent custom-build sector should not be viewed as a threat by volume housebuilders. Rather, it is a chance for them to sell more homes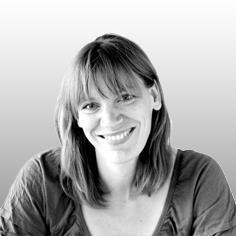 Last year, 14,000 new self-build homes were developed and there is a growing customer base of people who want more than the traditional housing market provides. There are obvious benefits to this new sector, which has been pitched by government as an important element to its housing strategy and encouraged in the National Planning Policy Framework (NPPF) reforms.
But it still hasn't taken off in a big way in the UK. This may be because the housebuilding industry isn't yet fully aware that the government's desire for self-build can be embraced with ease and without detriment to its current business model.
The term custom-build is a far more accurate description of this new sector. "Self-build" can seem daunting for the end user who imagines having to build their new home themselves; while custom-build offers choice on internal layout, design and materials without the hassle of a Grand Designs-type project.
Likewise for the housebuilder, self-build sounds too far removed from their own business model. In contrast, custom-build is what housebuilders are already doing every day, albeit on a much larger scale.
Volume housebuilders are well suited to help people to create their own custom-build homes. They have the expertise to deliver infrastructure and act as master developer, and already have a well-tested catalogue of house types that lend themselves to be customised. The main question is why should the housebuilding industry modify its business model? After all, the industry is much stronger than it was a few years ago.
But custom-build offers housebuilders an opportunity to start future-proofing and protecting themselves against another recession by opening up their customer base and tapping into a market that is currently not catered for. The flexibility of the custom-build model also means that it mirrors many aspects of the housebuilder business model and therefore requires tweaking rather than fundamental change to establish effectively.
Custom-build offers housebuilders an opportunity to start future-proofing by opening up their customer base and tapping into a market that is not catered for
Under their current business models, housebuilders already sell parcels of land to competitors. Custom-building still enables a housebuilder to sell off land when necessary but without inviting competition onto the site from a rival. By turning instead to a custom-build agent (though this market needs developing) who will buy the land for development, they will get the same commercial advantage without the need to deal with the individuals developing their homes.
A key issue of custom-build is retaining control of quality and layout to protect everyone's investments. This is where good planning and a clear understanding of the role and effectiveness of design controls can help. In all cases the development framework should be tied to the land deal. The land deal can require the custom-build agents to build out their plot in a specific timeframe and to a certain standard to ensure that there are no unsightly gaps, and if the volume housebuilder chooses to promote design codes as well, compliance is much more likely.
There are several approaches that housebuilders can adopt to ensure that a move to custom-build still protects their investment. They can get new outline planning permissions linked to a detailed development framework and/or design code that controls key issues about placemaking. Or they can apply for a local development order to be put in place.
This would effectively extend the permitted development rights in respect of the identified site or category of development and would avoid the need for planning permission for individual plots.
There is huge potential for housebuilders to tap into this new market. Protecting the value of land and investments is key, but once these are in place, tweaking the business model to broaden the customer base makes commercial sense, especially in an uncertain market.
Katja Stille is an associate at Tibbalds Planning and Urban Design