Renewable Heat Premium Payment increases to help boost industry while another government scheme is delayed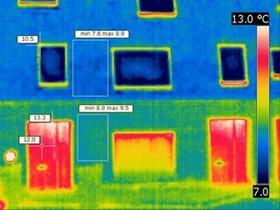 The government has doubled subsidies for renewable heat schemes in an effort to support the industry while it waits for the Renewable Heat Incentive to be introduced.
The Renewable Heat Premium Payment, which gives people who install renewable heat technologies in their buildings a cash bonus to encourage uptake, has been doubled for most technologies.
The scheme was extended in March this year to run until March 2014, at the same time as the government delayed the launch of the domestic Renewable Heat Incentive, which pays subsidies based on the amount of heat a system generates.
The payment for installing a ground source heat pump has risen from £1250 to £2,300. The bonuses for installing biomass boiler has now risen to £2,000, from £950; air source heat pump subsidies have risen to £1,300, from £850; and solar thermal systems now receive £600, up from £300.
Energy minister Greg Barker said: "This time limited, big increase in the value of vouchers for hardworking people who want to do something positive to install money saving green heating in their homes, should be a real boost for this growing green sector."
Stuart Elmes, chair of the Solar Trade Association's thermal working group, said it was "fantastic" news.
He added: "This announcement is, at last, a tangible demonstration of government's oft-proclaimed commitment to domestic renewable heat technologies. Many within industry had wavered in their belief that they would ever see a domestic RHI."