Energy secretary delays plans for binding carbon targets for 2030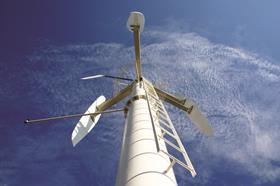 The government has been slammed for not committing to a target to decarbonise a percentage of grid electricity by 2030 and damaging investor confidence, after it announced plans for reform of the electricity market.
Today, the government announced it had agreed a number of core measures to form part of its electricity market reform under the Energy Bill, to be published next week.
The government will act as the counterparty to the "contracts for difference" for electricity generators, which guarantee the price they will receive for the electricity they generate for decades to come.
It has also deferred a decision on setting a binding decarbonisation target for 2030 until after 2016.
The government will also start "capacity auctions" in 2014, where generators bid to build plants to provide peak time power, and government agrees to pay them for the extra capacity to ensure that demand can always be met.
Energy secretary Ed Davey said: "They will allow us to meet our legally binding carbon reduction and renewable energy obligations and will bring on the investment required to keep the lights on and bills affordable for consumers."
But shadow energy secretary Caroline Flint said: "It is outrageous that on the day Ed Miliband committed to a tough cut in Britain's carbon levels by 2030 George Osborne and Ed Davey abandoned their target.
"This is a humiliating failure by the Liberal Democrats and a betrayal of David Cameron's promise to be the greenest government ever."
Yesterday, Labour leader Ed Miliband said he would have committed to a decarbonisation target for 2030 to sure up investor confidence if he was prime minister. He said: "Already billions of pounds in investment is going elsewhere or being put on hold. Thanks to this government, the investors who want to invest in our green sector are shutting their wallets or going elsewhere."
Paul King, chief executive of the UK Green Building Council, said the decarbonisation target for 230 had been "punted into the long grass".
"What is abundantly clear, but hasn't had the prominence it deserves, is the importance of energy efficiency, in buildings and across the economy, if we're to have any hope of meeting our carbon targets and keeping energy bills from spiralling out of control," he added.
Neil Cutland, director of Cutland Consulting, said: ""The coalition seems to be in total disarray, using the UK's carbon emissions as a political football within their own administration. With the government themselves so unclear about their own policies, investor confidence must be close to zero right now".
However, energy firm EDF Energy, which has plans to build four nuclear power plants in the UK, said it was please to see a "firm commitment" to decarbonisation.