Government to pay legal costs of solar firms and campaign group following illegal cuts to solar subsidies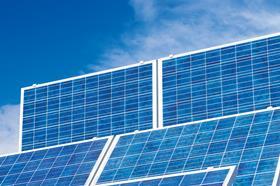 The government will have to fork out £180,000 in legal costs to solar firms and campaign group Friends of the Earth following its illegal cuts to solar subsidies in 2011.
In October 2011, the government announced plans to slash the feed-in tariff for installations made after 12 December that year.
However, its consultation on the decision did not close until 23 December, which prompted Friends of the Earth (FOE) and two solar firms – HomeSun and Solarcentury – to successfully appeal to a High Court judge to strike down the cut-off date as retrospective and illegal. The government tried, unsuccessfully, to appeal against this ruling.
Donna Hume, energy campaigner at FOE, said its challenge firmly established the principle that the government could not change the tariff retrospectively. She added: "It would have been better if the government had not taken this action and dragged it out so long, not just because of the money spent but because of the confidence in the industry that was lost."
Daniel Green, chief executive of HomeSun, said the cut had caused "genuine damage" to the company. "We had a lot of customers and things were going well and we were able to raise finance and that all got snuffed out," he said.
In striking down the government's decision to time the cut as it did Mr Justice Mitting said in December 2011 the case was "black and white". The Department for Energy and Climate Change (DECC) applied to appeal at the Court of Appeal but was denied permission. In March 2012 the Supreme Court also refused to hear the case, closing legal proceedings.
However, it has taken until now to reach a settlement for the costs of the case, which Mr Justice Mitting ordered DECC to pay at the original hearing.
A DECC spokesperson said he could not comment on the "details or costs of individual cases at this stage".