Delayed consultants deal will be upped from six to 23 lots as value rockets to £2.9bn in fees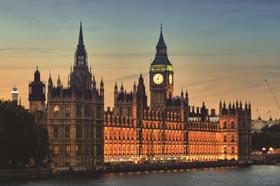 The government's troubled flagship consultancy framework will finally go out to tender by early October, and has been restructured into 23 lots to open it up to SMEs, it has emerged.
Public sector buying arm the Crown Commercial Service (CCS) has been briefing consultants throughout the summer on the upcoming tender, which it has advised bidders will be worth up to a massive £2.9bn in fees over a maximum of four years.
The CCS took over management of the Project Management and Full Design Team Services framework last November, after its procurement partner UK SBS controversially axed the previous 15-month procurement process amid a storm of criticism from firms that missed out on places. The framework was also challenged in the High Court by then-failed bidder Turner & Townsend.
One major change from the previous process is a huge increase in the expected framework value - now estimated at between £2.3bn and £2.9bn - up from the previous tender's estimate of up to £750m.
A chief criticism of the previous six-lot procurement process was that no SMEs won spots last summer - a complaint the CCS is at pains to address this time around.
In its latest update, the CCS said the framework will be split into 23 lots - one lot covering the whole of the UK, two covering overseas work, and 20 covering four individual disciplines across five UK regions.
A spokesperson for the Cabinet Office, which oversees CCS, said: "A number of the lots will contain regional sub-lots to help meet specific customer needs and make it easier for small businesses to compete.
"It will provide better value for money and will enable both small and large businesses to deal directly with government."
The current procurement timetable expects the framework to go live in March 2016 - nearly three years later than originally planned.
SME consultant Buro Four welcomed the CCS' emphasis on opening up to SMEs. Richard Young, director at Buro Four, said: "We are pleased that the CCS has endeavoured to provide a system that will provide equal opportunities to SMEs."
Consultants speculated the increase in value could mean consultancy work of around £1bn for the refurbishment of the Palace of Westminster would be procured via the framework. However, this has not been confirmed by the government.
Duncan Green, managing partner at Pick Everard, commented: "Crown Commercial Services has made the right move in making sure its strategy for the framework, and the scope, contract and tender documents, are water-tight before coming out to bid.
"The re-procurement needs to be swift and delivered on programme to help the public sector get projects moving.
"We have clients ready to commit large scale programmes of work to the framework, and the launch date of March, 2016 can't come soon enough."
Scape in £350m launch
Public procurement body Scape has said that its own planned £350m consultancy framework will "provide different options for public sector clients" seeking consultants, after launching the framework last week. Scape issued a prior information notice (PIN) last week for a four-year Built Environment Consultancy Services (BECS) framework covering services including project management, quantity surveying, architecture, engineering services and strategic asset management. Two market engagement events will be held ± in Leeds in September and London in October. Invitations to tender are expected to be sent out by April and the framework awarded by July 2016.