If 2020 target is hit it would mean extra £3bn spent on SMEs per year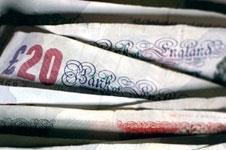 The government has pledged to spend at least £1 in every £3 through central government contracts on SMEs by 2020.
Currently the government estimates that 26% of central government spend goes to SMEs, worth £11.4bn.
Cabinet Office minister Matt Hancock said that if the government reached its target it would mean an extra £3bn per year going directly to SMEs or through the supply chain.
The Conservatives have made boosting SMEs a key focus of the new government, emphasised by the appointment of the first small businesses minister, Anna Soubry, after winning a majority in May's general election.
Other SME-friendly policies include payment practices reform, abolishing PQQs for low-value contracts, and publishing contracts in one place using the online Contracts Finder service.
As Building reveals today, the government's buying arm the Crown Commercial Service has restructured its flagship consultancy framework to open it up to SMEs.
The troubled Project Management and Full Design Team Services framework will finally go out to tender by early October, and has been restructured into 23 lots to make it easier for SMEs to win spots.
The CCS has advised potential bidders the value of the framework has hugely increased to between £2.3bn and £2.9bn, up from the previous tender's estimate of up to £750m.