PRP partner laments deteriorated construction quality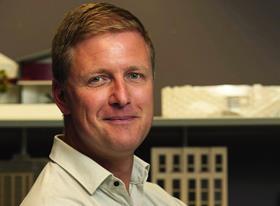 A government adviser to the housing department has called on a more thorough inspection regime for new residential builds after having "direct exposure" to "numerous examples of very poor construction".
Andrew Mellor (pictured) leads the development consultancy team at architect PRP and has been part of the practise's work conducting research around policy and building regulations for the Ministry of Housing, Communities and Local Government.
Writing for Building's sister title BD, where he is technical columnist, Mellor said when defects occur in residential buildings, it tends to be where construction or major refurbishment has happened in the past decade.
Mellor said two main factors in the deterioration of standards were a lack of competency and a drive to build more cheaply, and that both were "exacerbated by a regime of quality inspection on site which, pre-Grenfell, was at an all-time low in modern times".
He added: "Training must therefore be part of the solution […] as well as the use of quality inspections at all stages on construction."
Mellor said construction failings do not only relate to fire safety issues, but also structural fixings, thermal performance, weatherproofing and durability.
Together the issues have a concerning impact on health and safety, volume of construction waste and "a clear potential for premature degradation of the building fabric".