Department of Energy and Climate Change declines to set targets for local authorities to improve housing stock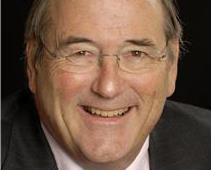 The government has "missed the opportunity" to create strong incentives for the Green Deal in new guidance issued to local authorities, experts have said.
Yesterday, the Department of Energy and Climate Change (DECC) published guidance demanding local authorities make plans for making "significant improvement" in energy consumption from homes in their area and publish biannual reports on their progress against the plans.
However, the guidance includes no benchmark or target for councils to aim at the meet the definition of "significant improvement".
Climate change minister Greg Barker said: "This new robust guidance will support and encourage all local authorities to realise the significant benefits of upgrading homes. The Green Deal will be a fantastic tool to help with this."
The guidance revives duties on councils to report such action under the Home Energy Conservation Act 1995 (HECA), which fell out of use around 2005.
But Andrew Warren, director of the Association for the Conservation of Energy, said that although the guidance was a "step in the right direction" it was a "missed opportunity" to set clearer expectations to drive Green Deal take-up.
"The government has missed the opportunity to bring the less effective councils up to the best because in the act there is an opportunity for the government to say what a 'significant improvement' is. But now there's no benchmark made available to measure councils against," he said.
Matthew Rhodes, managing director of sustainability consultant Encraft, said: "Targets for carbon emission reduction are something you can't really argue with. The government are currently saying we have got this policy of the Green Deal and we want to know how you are going to deliver it."
But he said targets which were too prescriptive could prove self defeating.
Andrew Mellor, environment director at PRP Architects, added that some areas would find it easier to meet central government set targets than others because they have a building stock which is harder to treat.
Neil Cutland, director of sustinability consultant Cutland Consulting, said: "The scheme [originally] worked because it made money available to the local authorities to implement the measures, and today's announcement suggests that Green Deal might be the modern equivalent of that.
"However, we are hearing every day that Green Deal itself needs to be given money in order to achieve critical mass, so I'm not sure how it will simultaneously be able to provide significant help to the local authoritiess."
A DECC spokesperson said: "A key government principle is localism. We do not believe that central Whitehall-set targets are appropriate as local authorities are best placed to assess the needs and ambitions for their areas based on their particular local circumstances."