Exclusive: Change to Building Regulations that could drive take-up of Green Deal still being considered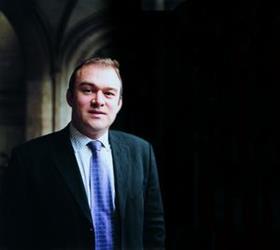 Controversial proposals to require householders to undertake energy efficiency work on their homes when carrying out extensions or other home improvements - seen as a key driver of the Green Deal - could yet be introduced by the government in a scaled back form, Building has learned.
The proposals, known as consequential improvements, involved changes to Part L of the Building Regulations and would have introduced a requirement on home owners to make improvements to the energy efficiency of their homes when carrying out other work. But the plans were dubbed a "conservatory tax" by parts of the media and were seemingly quashed by Number 10.
However, speaking to Building at the Liberal Democrat conference this week, energy secretary Ed Davey said the consequential improvement proposal "had merit". He said the Liberal Democrat communities minister Don Foster, who replaced Andrew Stunell in the government reshuffle this month, was preparing the government's response to the consultation.
Davey said: "He has to get agreement across government and when he has done that he will publish on behalf of the government our response to the consultation. But I cannot prejudge that."
It is understood DCLG is looking at moves to scale back the extent of the proposal by dropping the requirement that energy efficiency measures be undertaken when a householder replaces their boiler or windows, while the proposals on extensions and conversions would only require householders to undertake proven low-cost energy efficiency measures. The revamped plan could be introduced from April 2013.
Davey stressed that consequential improvements were just one proposal for incentivising the take-up of the Green Deal. He pointed to the government's previously announced plan to provide £200m in incentive payments for early adopters of the Green Deal, which would take the form of a cash-back bonus payment.
"We've got a number of things and to just pick on one and say this is the only thing that matters does not do the Green Deal justice," he said.
As Building revealed earlier this month, officials at a ministerial briefing by Department for Communities and Local Government (DCLG) said the consequential improvement plans could trigger 2.2 million homes taking up the Green Deal.
The briefing also revealed the results of the government's consultation on the plan, yet to be published, which showed 82% of respondents in favour, while between 63% and 76% of homeowners said the proposal was either "reasonable or very reasonable".
The briefing recommended the proposal be kept as it could "greatly boost demand for home energy efficiency measures at a time of concerns that low demand for the Green Deal is the biggest risk to its launch, take-up and viability".
Davey said he was looking at the possibility of using council tax discounts as an incentive to drive take-up - a point he highlighted in his speech to the Liberal Democrat conference. But a DECC source said a council tax incentive was unlikely to be introduced before the start of the Green Deal on 28 January.
The news comes amid concerns that the Green Deal's "soft launch" and delays to its full implementation could undermine the industry, with insulation industry leaders writing to ministers this month warning that 16,000 jobs could be lost - nearly half of all jobs in the insulation industry.
Energy efficiency work through the Green Deal will not now begin until February, with some industry figures expecting that it will not be fully operational until September 2013.
But Davey defended the government's "soft launch" of the scheme. "When you've got a project like this which is about creating a new market, which is going to last for years and years, then you need to make sure you have got everything right."
"I think people who wanted a big bang approach and everything working from 1 October were unrealistic," he added.