Spending expected to focus on small number of projects
The government today opened a £120m fund to support new nuclear projects.
The Future Nuclear Enabling Fund aims to support the development of nuclear energy projects and encourage more players to enter the market.
In April, the Energy Security Strategy committed to government to approving eight new reactors by 2030.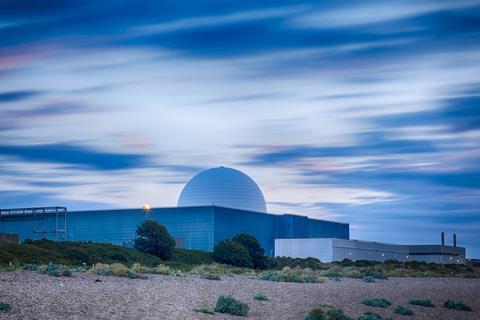 The fund will provide competitively-allocated grants to help nuclear construction projects – including small modular reactors – to attract private investment.
The government is expected to concentrate the cash on a small number of projects.
Tom Greatrex, chief executive of the Nuclear Industry Association, said the fund was "absolutely vital" to getting projects going.
"We hope that funding will be awarded as swiftly as possible because we are losing time to cut gas imports, cut emissions and cut people's bills," he added.
Businesses can register their interest in funding now and grant awards are expected to begin in the summer.
The government has also announced the appointment of Babcock's Simon Bowen as industry adviser to Department for Business, Energy and Industrial Strategy (BEIS), tasked with leading the set-up of Great British Nuclear.
The new body, also announced as part of the Energy Security Strategy, will be charged with helping projects through the development process and initiating the selection process in for further UK projects,
Bowen, a former Royal Navy engineering officer, will answer to the BEIS secretary of state and the prime minister.