Deregulatory proposals come alongside plans to expand controversial permitted development rules
Housing secretary Robert Jenrick said the government will look to pilot a "zonal" approach to planning as part of reforms due in the forthcoming planning white paper.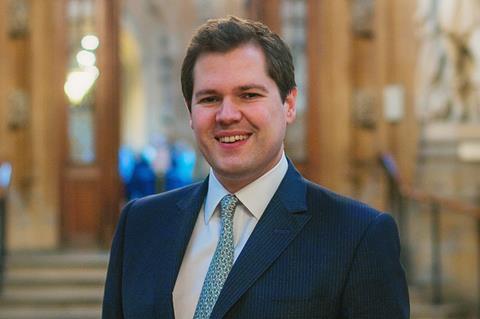 The suggestion was part of a suite of measures laid out in a parliamentary statement on housing and planning today, billed as a back to "first principles" rethink of the planning, which included commitments to reform planning fees and push ahead with previously trailed expansion of permitted development rights.
Jenrick said the reforms were designed to ensure that everyone had access to affordable, safe, quality housing. He said: "We must think boldly and creatively about the planning system to make it fit for the future, and this is just the first step, so we can deliver the homes communities need and help more young people onto the ladder."
A policy paper, published following Jenrick's House of Commons statement, said the government was looking to expand the use of zoning tools , such as Local Development Orders (LDOs), to support development.
LDOs were tools first introduced by Labour in 2004 to give local councils the powers to grant automatic permission for applications in specific designated areas. Jenrick's policy paper said it would look to draft templates to help local authorities draw up their own LDOs.
The suggestion of "zonal" planning pilots comes after the release in January of a Policy Exchange report by the prime minister's new housing policy advisor, Jack Airey, which recommended local politicians lose their right to decide individual applications – instead limiting their powers to simply deciding which areas to "zone" for development.
Responding to the proposals, Hew Edgar, the RICS' head of UK government relations & city strategy, said he was pleased ministers had listened to calls for reform of the green belt to allow previously developed land near transport hubs to be used to build new homes.
But Edgar said it was "bizarre", given the government's commitment to net-zero, that it was proposing to make it easier to demolish existing buildings, rather than retrofitting them with the latest technology. "It isn't green or sustainable for our planet, something ministers have been repeatedly told," he added.