Mace, Laing O'Rourke and Kier among 128 winners
The government has revealed the successful contractors to win places on a £30bn framework for public sector construction.
Mace, Laing O'Rourke and Kier are all among the 128 firms to secure places on the framework.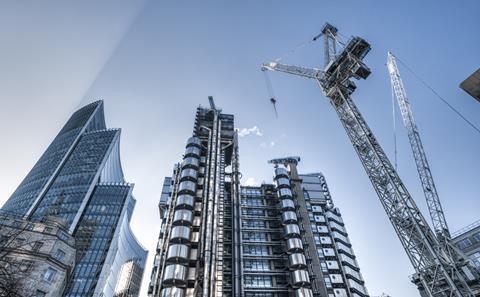 ISG, Interserve and Bam also claimed spots.
All public sector bodies can use Crown Commercial Service's (CCS) Construction Works and Associated Services agreement to find companies for construction projects such as schools, hospitals, office buildings, universities, prisons, and housing.
It is the first government-led construction agreement which can be used by the entire public sector.
The framework, which is set to run for the next seven years, aims to support public bodies to build, maintain and dispose of buildings.
Thirty-one of 38 sub-lots have been awarded, with CCS expected to award the remaining lots in the coming months.
The new agreement was designed to ensure a level playing-field for smaller firms, with the deal divided into lots for different contract values and regions.
Fifty-seven SMEs were appointed to the framework.
The award of the contractors framework follows 2017's award of the CCS's flagship £2.9bn consultancy framework, which was nearly four years later than planned after the previous process was cancelled by the CCS's procurement partner UK SBS following a High Court challenge to the framework by then-failed bidder Turner & Townsend.
The CCS subsequently took over control of the framework in November 2014, but it was beset by delays which it blamed on "the complexity and size" of the framework and the need to get it right.
For the full framework download the attached spreadsheet