Financial secretary says move would cost Treasury £6bn a year
The government has turned down calls to reduce the amount of VAT on residential extensions and alterations.
In a written answer, financial secretary Jesse Norman said it would not be introducing a tax break to support the construction sector.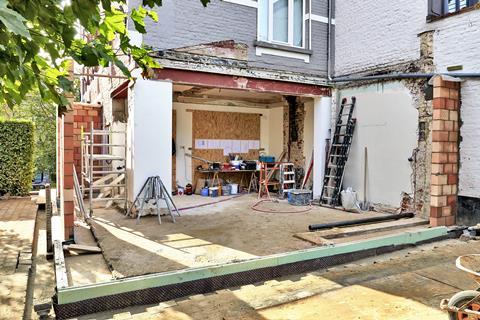 Federation of Master Builders has called for all domestic work VAT charges to be reduced from 20% to 5%.
He said consumers already benefitted from a reduced VAT rate of 5% on residential construction under certain conditions including conversions of buildings from one use to another, and the renovation of properties that have been empty for two years or more prior to the renovation work.
Norman said: "Going further would be very expensive: reducing VAT on all property renovation, repairs and improvements would cost the Exchequer approximately £6bn a year.
"Although all taxes are kept under review, the government has no plans to review the VAT treatment of construction at this time."
The comments came in response to a question from Lib Dem MP Sarah Olney who asked chancellor Rishi Sunak "if he has made an assessment of the potential merits of reducing VAT on residential extensions and alterations to support the construction sector".
The news will come as a blow to industry groups such as the Federation of Master Builders which has long called for government to cut the VAT on repair, maintenance and improvement work in a domestic setting.
It has called for the reduction to 5% to be applied to all housing renovation and repair work.