Probe wrapped up last January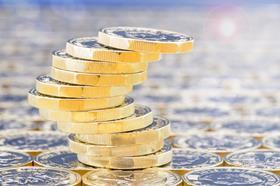 The business department is not saying why the government has still not responded to a public consultation on retentions which closed 18 months ago this week.
A spokesperson for the Department for Business, Energy and Industrial Strategy (BEIS) said the government was still working on its response to the cash retention consultation, which launched in October 2017 and closed on 19 January last year.
A BEIS spokesperson said: "The government recognises a number of problems associated with the practice of retentions – including the loss of payments due to insolvency and late or non-payment.
"That is why we consulted and are working with the sector and stakeholders to try and reach a consensus on a solution. We are continuing to work with the industry to try and achieve this."
When last asked about the delayed response back in January, the department told Building one would be issued in "due course" and said it was working to achieve a consensus as soon as possible as part of the construction sector deal.
At the time BEIS declined to say whether Brexit was behind the hold-up.
Brexit has scuppered another attempt to reform retentions, with a private member's bill aimed at changing the practice having its second reading pushed back five times.
The second reading of Tory MP Peter Aldous', Construction (Retention Deposit Schemes) Bill 2017-19, has been repeatedly delayed since its first reading last January, with pressures on parliamentary time caused by debates on Brexit being blamed for the slippage.